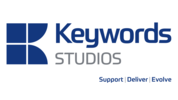 The video games industry represents the pinnacle of interactive digital content. At Keywords, we are using our passion for games, technology and media to create a global services platform for video games and beyond. We aim to become the "go-to" provider of technical services.

By working as their external development partner, we enable leading content creators and publishers to leverage our expertise and capacity across the lifecycle of interactive content. In so doing we enable our clients who are operating in complex and fast moving environments to remain lean and agile, and to focus on creating and monetising the most engaging experiences.

We are trusted and relied upon by many of the world's leading video game companies to work alongside them during concept, development and live operations by leveraging the breadth and depth of our industry leading service lines every step of the way.
Business
Keywords Studios continues to build world leading capabilities in services that video game and similar interactive content creators need. We stand shoulder to shoulder with our clients working as their external development partner, providing access to our teams of experts where and when needed. Today we have breadth and depth in 7 service lines:

・Art Services
・Game Development
・Audio Services
・Functionality QA
・Localization
・Localization QA
・Player Support


…and we have plans to broaden our services further.
Head Office location
Ireland
President
Christopher M. Kennedy
You Might be Interested In