Job Description
• Responsible for making sure global SAP implementation and roll-in is properly planned, managed and successfully implemented within the defined timeline and scope.
• Understand global methodology and template (Functional coverage of globally standardized SAP, Global standard processes/policies, Integration approach) working with Global team
• Understand Capgemini's contractual obligation and ensure all items are met on time, on scope, on quality.
• Liaise with key client leaders in Global team as well as local team
• Plan program level milestones, gates, tasks and deliverables. Define and manage the plan at the project (workstream) level
• Define and facilitate program level meetings; setting objective, agenda, participants, location, time, etc. Take and share meeting minutes
• Define and communicate guidelines (scope, process, tools, templates, roles and responsibilities) impacting multiple workstreams
• Facilitate communication for topics involving multiple stakeholders
• Understand and handle escalated issues coming from workstreams as well as global teams
• Bridge communication between business workstreams (i.e. Order to Cash, Finance to Manage, Procure to Pay, Demand to Supply) and technical workstreams (i.e. Data Migration, Basis, Development)
• Support to draft program level status report to be deliver to higher management team
• Facilitate internal team communication to bridge discussions occurring in PMO and each workstreams
• Support SAP business development through RFP response, proposal development, and/or oral presentation etc.
• Participate in Capgemini enterprise solutions practice community by exchanging the knowledge and experience across SAP practitioners Role.
Job Requirement
• Bilingual skill (Business level Japanese (JLPT N2 or higher for non-Japanese)/Business level English for Speaking/listening/writing/reading)
• 6+ year experiences as Project Manager at SAP global template roll-in projects.
• Understanding of SAP ECC R6.0 (SD, MM, WM, FI, CO). SAP configuration experience is preferred, not mandatory.
• Hands-on capability including Documentation
• Communication, negotiation skill, Good Interpersonal skill and flexibility
• Manage team of 5-6 people
• Project experience with clients in manufacturing industry, preferably medical devices.

Language Ability
English : Business Conversation Level (TOEIC 735-860)
Japanese : Business Level(JLPT Level 2 or N2)
Job Summary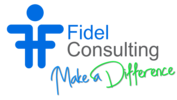 Recruiter
Fidel Consulting KK
Employment Company
Company is not publicly visible
Job Type
IT (PC, Web, Unix) - Project Manager

IT (PC, Web, Unix) - Web Application SE

IT (Mainframe) - Project Manager
Industry
Internet Services/ISP (Internet Service Provider)
Salary
JPY 8,000,000 - 10,000,000
Other Salary Description
• Annual salary increase
• Bonus once a year
• Complete social insurance
• Full payment of transportation expenses
• Kanto IT Software Health Association
• E-learning available
• Orientation for new employees
• Available for training programs (domestic and overseas)

Location
Asia Japan Tokyo
Job Contract Period
Full time Employee
You Might be Interested In