Job Description
[Details of business contents]
BrSE is involved in development in collaboration with offshore bases in the Philippines.
This job offer is intended for engineers who have practical experience in design and development in system development projects.

Since the client is a Japanese company, we use English for all offshore instructions and progress management while having meetings with the client in Japanese.
There is a Japanese communicator who can speak English, so there is no problem with Japanese proficiency even if it is about N2.
The company aims to respect the culture and customs of the countries in which it operates, rather than offshore development where cheapness is the selling point, and to carry out management that contributes to the development of that country.
We are looking forward to your application from those who can sympathize with this idea.
In fact, support for the local poor and collaboration with universities are in progress, and those who are actively involved in social contribution projects are also welcome.

We are considering the first base in the Philippines, but we plan to increase the number of bases mainly in Southeast Asia after that.
If you are interested in expanding into a new country, please consider it.

[Specific work content]
・ Communication with clients, requirement definition
・ Preparation or translation of instructions for the Filipino side
・ Task instruction and management
・ Development progress management
・ Quality check and quality control of development products
-Feedback to developers and implementation of regular MTG
・ Management of Filipino members
・ Project resource management and request for quotation
■ System design
・ DB and application design
・ Infrastructure design and construction
■ Primary review of development content
・ Source code review

Since the company's CTO will be included in the technical support, those who want to improve their technical capabilities are also welcome.

[Characteristics of work] <Charm of position>
・ Works in combination with local social contribution activities
We promote local social contribution activities for individuals and local corporations of local employees and seconded employees, and plan social contribution activities such as employment support for the poor.
・ Because it is contract development, we are involved in products from various industries.
You will have the opportunity to be involved in the development of various products, not just one product, and you will be able to gain knowledge in a wide range of fields.

<Development environment>
・ PHP
・ Laravel
・ Sass
・ AWS (ECS Fargate)
・ Docker
・ GitHub

<Team to be assigned>
Custom SaaS Development Div.
It is a division where directors and engineers are enrolled with the mission of realizing "Fast DX" that launches services at high speed by utilizing existing platforms such as SaaS and CMS.

■ Team composition
Custom SaaS Development Div.
Integration Team
1 CTO, 7 engineers, 1 intern, and other outsourcing partners
A development team that specializes in development and collaboration utilizing existing platforms such as CMS / SaaS.
Job Requirement
【Prerequisite】
・ Design and development experience using MVC framework
・ Project management experience with a development period of 6 months or more
・ Business-level Japanese ability (N2 is a guide)
・ Business level English ability

[Welcome conditions]
・ Development and design experience using Laravel
・ Experience of using development environment using Docker
・ Infrastructure configuration knowledge using AWS
・ Code management experience using IaC (Infrastructure as Code)
・ Understanding and experience of DevOps
・ Agile development experience
・ Offshore management experience
Language Ability
English : Business Conversation Level (TOEIC 735-860)
Japanese : Business Level(JLPT Level 2 or N2)
Job Summary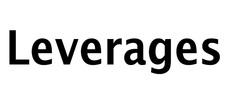 Recruiter
レバレジーズ株式会社/Leverages Co., Ltd.
Employment Company
Company is not publicly visible
Job Type
IT (PC, Web, Unix) - BrSE/Bridge SE

IT (Embedded Software, Control Systems) - Software Architecture

Electronics (Appliance/Semiconductor) - Quality Control
Industry
Telecommunications/Information Services
Salary
JPY 5,000,000 - 8,000,000
Other Salary Description
【Welfare】
・ Qualification acquisition support system
・ There is a reduced working hours system
・ Siesta system (free break system)
・ Free purchase of technical books
・ Technical event expenses
・ Remote lump sum payment (at the time of joining the company)
・ Meet up Spice once a month
・ Free clothes, hairstyle, and hair color
[Pay increase / promotion]
・ Twice a year
【bonus】
・ Twice a year
【insurance】
・ Equipped with various insurance
【allowance】
・ Transportation expenses (up to 50,000 yen / month)
・ Bicycle commuting allowance
・ Housing allowance (with applicable conditions)
・ Child allowance (10,000 yen / month for the first person, 5,000 yen / month for the second and subsequent children)
・ Remote allowance (monthly)
Location
Asia Japan Tokyo
Holidays
・ Complete weekly two-day system (Saturday and Sunday)
・ Holiday holidays
·New Year holiday
・ Summer vacation (3 days)
・ Condolence leave
·paid holiday
・ Prenatal and postnatal leave
·Parental leave
・ Nursing care leave
・ Birthday leave
You Might be Interested In