Job Description
The associate will be assigned as a member of the PMO team for system development project and will be responsible for tracking and maintaining project activities, stakeholder communication, document creation and maintenance, and other project governance related tasks.
• Liaise with internal customers and stakeholders to capture requirements
• Keep track of project scope, schedule, budget, communications, risks and issues
• Own project artifacts (WBS, BRD, Status Reports, etc.) Arrange project meeting and prepare minutes
• Prepare communication email with project resources and stakeholders.
Job Requirement
• Experience in Project Management / PMO roles
• IT technical working experience
• Ability to communicate and collaborate within the team and project stakeholder
• Organized, able to evaluate and manage priorities, able to handle an ever-changing environment
• Proficiency in MS Office Applications (Excel, Word, PowerPoint, Project ), JIRA, Confluence
• Fluent in Japanese (Comfortably communicate in business environment and use Japanese Keigo)
• PMP certification.

Language Ability
Japanese : Fluent(JLPT Level 1 or N1)
Job Summary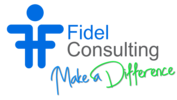 Recruiter
Fidel Consulting KK
Employment Company
Company is not publicly visible
Job Type
IT (Hardware/Network) - Communication Infrastructure (Including ISP and Career)

IT (PC, Web, Unix) - Tech Lead/Lead Engineer

IT (PC, Web, Unix) - Project Manager
Industry
Internet Services/ISP (Internet Service Provider)
Salary
JPY 8,000,000 - 9,000,000
Location
Asia Japan Tokyo
Job Contract Period
Full time/ Part time
You Might be Interested In