Job Description
As a member of the Infrastructure Operations (Data Center) Team, you will have the chance to work on the most advanced technologies in a DYNAMIC environment with expanding opportunities.

We are currently seeking for an exceptionally talented individual with broad experience and strong leadership in the Data Center Operation (DCO) team, responsible for the deployment, overall operation, and maintenance of the servers, network devices, and infrastructure in our large-scale, high-density data centers.

If you enjoy working in a strong and close-knit diverse team, Infrastructure Operations (Data Center) Team is the place to be!

【MAIN RESPONSIBILITIES】
· Break-fix of servers and network devices
· Troubleshooting network connections
· Work coordination with various teams in Data Center
· As a Team, provide 24/7 site coverage and respond to high severity events within SLAs
· Individual contribution to site projects

* Click Apply button below to redirect to an external site.
Job Requirement
■【Basic Qualifications】
· Experience using Linux systems
· PC/Server hardware experience
· Basic networking experience
· Experience with problem ticket tracking, prioritization, and escalation procedures
· Experience or basic understanding of maintenance windows / change management systems - policy, process, and procedure
· English proficiency (verbal and written) at a level that enables daily tasks without trouble - TOEIC 800+ or equivalent
· BA/BS in technical field or equivalent practical experience
· Able to understand and follow Safety and Security policies in a workplace
· Able to lift and move items up to 18kg safely, with using lifting equipment when needed
· Able to work on-call
· Able to work in shifts (4 days on, 3 off; switch between day and night shifts. Work schedule details will be discussed during the interview)

■【Preferred Qualifications】
· Linux certification and/or administration experience - RHCSA/RHCE, LPIC, Linux+
· Networking certification - CCENT/CCNA, Network+
· Scripting skills - Bash, Python, Perl, Ruby, etc.
· 2+ years experience troubleshooting server hardware issues from multiple vendors
· Project coordination
· Basic understanding of data center facilities
· English & Japanese fluency
Language Ability
English : Business Conversation Level (TOEIC 735-860)
Japanese : Business Level(JLPT Level 2 or N2)
Job Summary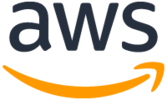 Employment Company
Amazon Data Services Japan KK/アマゾン データ サービス ジャパン株式会社
Job Type
IT (Hardware/Network) - Network Engineer

IT (Hardware/Network) - Server and Machine Operation and Maintenance

IT (PC, Web, Unix) - Programmer
Industry
Telecommunications/Information Services
Salary
JPY 3,000,000 Over
Other Salary Description
■Social Insurance
■Commuting/Transportation Allowance (up to 50,000yen)
■Employee Discount
■No dress code
Location
Asia Japan Osaka
Working Hours
Will be based on Shift (4 days on, 3 off, switch between day and night shifts. )
Holidays
■Five-Day Workweek
■Paid Holidays (up to 14 days in the first year)
■Sick Leave
Job Contract Period
Full-time
You Might be Interested In