Job Description
【Job Scope】
・Present technical solutions to the customers and prospects by explaining the product's technical aspects and operating characteristics.
・Ability to leverage existing customers to drive new revenue opportunities.
・Technical expert with a strong understanding of cloud-based products and SaaS applications.
・Develop strong relationships in key customer accounts.
・Serve as a trusted advisor to customers and internal partners helping provide solutions to technical issues.
Job Requirement
【Requirement】
・Minimum 3 years in pre-sales/post-sales technical sales roles.
・Strong customer-facing communication and presentation skills.
・Microsoft O365, Azure, Exchange, PowerShell, or SharePoint experience.
・Must be effective in working both independently and in a team setting.
・Enthusiastic, self-starter with a charismatic personality.
・Passionate about providing great customer experience.

【Preferred Skills & Experiences】
・Experience working in a start-up environment.
・Email technology expertise (e.g. email routing, email migration, anti-spam, etc.)
・Google G Suite experience is a plus.
・Degree in Computer Science/IT/Engineering
・Microsoft MVP, MSCE, or Messaging Certification is a plus.

【Languages】
・Fluency in business Japanese to liaise with Japanese speaking clients.
・Fluency in English to communicate with the global team.
Language Ability
English : Fluent (TOEIC 865-)
Japanese : Fluent(JLPT Level 1 or N1)
Job Summary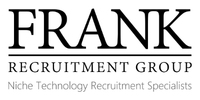 Recruiter
Frank Recruitment Group PTE Ltd
Employment Company
Company is not publicly visible
Job Type
IT (Other) - Presales

IT (Other) - Sales Engineer

IT (Hardware/Network) - Server Architect and Developer
Salary
JPY 11,000,000 - 13,000,000
Location
Asia Japan Tokyo
You Might be Interested In