Job Description
The successful individual will leverage their PR experience to:
•Support PR Sn. Mgr, to develop and execute strategies to meet brand objectives within a focus on connecting with the PR/Media community and building fashion credibility
•Plan and initiate editorial outreach opportunities for each new season/product launch
•Secure quality fashion editorial coverage with fashion magazines, fashion newspaper (i.e., WWD) and business newspapers' fashion section
•Manage regular press presentations 7-8 times a year; including women's and men's collection press events, production, invitation mail-out and catering to maximize editorial opportunities.
•Responsible for increasing brand awareness (to Coach Transformation), creating new editorial opportunities, developing effective editorial pans and maintain a positive, relevant and consistent brand image
•Manage day-to-day PR activities; including press releases
•Develop and nurture relationships with Editors, drive opportunities for kickback and editorial coverage
•Develop strong strategic partnership with NY PR, Creative Services and Events Team, as well as local Merchandising, Executive, Field and Finance to ensure that plan is aligned and on-brand
•Collaborate with marketing counterparts to develop highly effective, integrated editorial/marketing plans
•Manage product sample order schedule for each season/product launch by closely working with NY HQ /Coach Japan Merchandising to ensure timely delivery and optimized sample assortment.
• Plan and execute press trips and shootings outside the country (i.e., NY shootings)
•Plan and execute media tie-ups in most effective media sources.
•Support influencer and Celebrity strategy, managing relationships and activities with KOLs for the
Japan market that will enhance visibility and relevance for Coach brand
•Lead planning and execution for small scale and large scale PR events, held in store as well as 3rd party locations, engaging Media, Influencers, Celebrity
•Strategize and partner with Media team to support product launch with 360 publisher programs, including print, digital, celebrity, social marketing and events.
Job Requirement
•Bachelor's degree required with a concentration in marketing/publicity, preferred
•Positive problem solving attitude, collaborative spirit and creative thinking required
•Strong oral and written communication skills in both Japanese and English. High level of business English a must
•Minimum 5 years of PR experience, 3 years directly with prestige/luxury brands, retail, cosmetic or consumer goods.
•PR event experience is a must
•Must have contacts of editors-in-chiefs and editors of key publications, major stylists, celebrities and media to play a key liaison for Coach Japan.
•Must have creative and analytical skills
•Must be result-oriented and be willing to influence performance on a regular basis
•Strategic thinking and in-depth knowledge of public relations resources
•An expressed understanding of Coach brand (including aesthetic, taste level)
•Ability to represent Coach brand with high energy level, passion and outgoing personality
•Proven experience and ability to work with team organizations
•Ability to manage and cultivate solid relationships with key outside parties such as editors-in-chief of key publications
•Ability to work with NY HQ is required.
•People skills mandatory. Ability to develop solid relationship internally and externally
•Time management and organization skills required
•Travel to US is required

•Men's product PR experience is a plus.
Language Ability
English : Fluent (TOEIC 865-)
Japanese : Fluent(JLPT Level 1 or N1)
Job Summary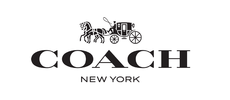 Employment Company
Tapestry Japan, LLC (former: Coach Japan)
Job Type
Marketing/PR - Advertisement/Communication/PR

Marketing/PR - Event Planner/Management

Marketing/PR - Planning/Marketing
Industry
Fashion/Apparel/Accessory
Salary
JPY Under 9,500,000
Other Salary Description
社会保険完備 交通費全給 社員割引あり 各種研修制度あり
Location
Asia Japan Tokyo
Holidays
完全週休2日制(土・日・祝祭日)
夏期休暇 冬期休暇 有給休暇 慶弔休暇
育児休暇 傷病休暇

Job Contract Period
Full-time position *Trial period 3months
You Might be Interested In