Job Description
Promote project management that bundles your global engineer team. In addition to management in the system development phase, you can also play an active role as a consultant who commits to the client's business area from the most upstream.

You can take the first step as a global project manager based on your own experience, such as stepping up from an engineer career and taking on challenges from the web director to the system side. Members with various careers are active as project managers.

The company's global team, which has about 1,300 resources, enables the system development teams and processes that are "desirable but difficult" that is difficult with the unit price of Japanese resources to be realized, and commits to the client's service success.

[Various projects]
・ Supporting start-up companies
・ Digital transformation of large companies
・ Smartphone application development for the global market.
・ Promote new businesses that apply cutting edge technologies such as the IoT and machine learning fields.

[You can play an active role according to your skill set]
・ Upstream work consultation and basic design of the system based on it.
・ As a pre-sales engineer, go to the front desk and identify issues.
・ Promote operational improvement measures across projects at company-wide PMOs.
Job Requirement
・ Person who has practical experience in system development
・ More than 2 years of work experience in PM and PL
(It doesn't matter the size of the team that has been managed.
Some experience with gathering members)

[Welcome skill]
・ Those with experience in project management
・ Person who has experience of tech lead
・ Person who has experience of architect
・ Person who has experience of offshore management
・ Has experience of functional design as a web director
Language Ability
Japanese : Fluent(JLPT Level 1 or N1)
Job Summary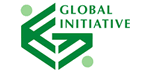 Recruiter
Global Initiative Corporation
Employment Company
Company is not publicly visible
Job Type
IT (PC, Web, Unix) - Project Manager

IT (Mainframe) - Project Manager

IT (Other) - Project Manager
Salary
JPY 3,500,000 - 8,000,000
Other Salary Description
■ Transportation expenses
■ Raise (as needed)
■ Bonus (twice a year)
■ Various insurance
■ Book purchase system
■ Health checkup
■ Free clothing
■ Customers such as dual displays
■ Home work possible
■ All you can drink Japanese alcoholic drink
■ Free drink
■ Free breakfast
■ No indoor smoking
Location
Asia Viet Nam Ha Noi, thu do
Working Hours
7: 45 ~ 16: 45 (Hanoi)
Holidays
■ Complete weekly holidays 2 days (November / Festival)
■ Year-end and New Year holidays (former holidays in Vietnam)
■ Childcare leave
■ Nursing care leave
■ Celebratory leave
* Over 120 days off
Job Contract Period
Full-time employee
You Might be Interested In