Job Description
[Business description]
・Total management and supervision from requirement definition to maintenance
・21 staff management
*I rarely go to the office directly. We use video conferences to interact with local staff.

[Career path]
We also hope to have a career as a business manager who manages a little less than 100 people in the corporate system business department.

[Recommended points]
We aim to provide better medical care by developing an electronic medical record system that can be said to be the center of Japan's unique hospital culture.
Job Requirement
【Prerequisite】
・Experience developing medical web systems (for example, assuming electronic medical records, blood sampling tests, reception desks, medical accounting systems, etc.)
・Management experience

[Welcome skill]
・Communication with related departments and management
Language Ability
English : None
Japanese : Native Level
Job Summary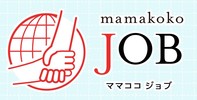 Employment Company
Company is not publicly visible
Job Type
Executive - Other

IT (PC, Web, Unix) - Project Manager

IT (Other) - Project Manager
Industry
Medical/Healthcare Services
Salary
Depends on experience
Other Salary Description
Complete social insurance
Full transportation expenses
Recreation facility
Location
Asia Japan Tokyo

Asia Japan Osaka
Working Hours
9:00 to 17:00 (7 hours of actual work) *Average overtime hours per month: 20
Holidays
Two days off per week (Saturdays, Sundays and public holidays)
Summer vacation
Winter vacation
paid holidays
Congratulations
Parental leave
Job Contract Period
Full-time employee
You Might be Interested In