Job Description
[Business description]
The System Development Group will handle the development, operation, and maintenance of core systems for overseas subsidiaries.
Also, please manage the members.

[Procedure for work] Most of the core systems such as sales management and sales support systems are in-house manufactured (full scratch), and development is proceeding in cooperation with external vendors.

[Reward] You can get a sense of accomplishment by building the core system in your own planning and proposal. You can also improve your skills through your work.
Job Requirement
[Required]
■Design and development experience with Microsoft.NET (C#/VB)
■Experience of program development and operation on the database
■ Management or project reading experience
[Education] University Graduate School

[Required language skills]
Business level English

[Preferred skill]
・Experienced application development with scratch of production management and sales management system
・Experience developing business applications for manufacturing industry
・Development experience with MS SQL Server
Language Ability
English : Business Conversation Level (TOEIC 735-860)
Japanese : Fluent(JLPT Level 1 or N1)
Job Summary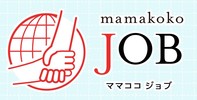 Employment Company
Company is not publicly visible
Job Type
IT (Other) - In-house System Operator

IT (Hardware/Network) - Project Manager

IT (Other) - Project Manager
Industry
Electronics, Components, and Semiconductor Manufacturing
Salary
JPY 10,000,000 Over
Other Salary Description
Complete social insurance
Full transportation expenses
Recreation facility
Property Savings System
Single dormitory
Company housing
Rent subsidy
Education and training
Location
Asia Japan Osaka
Working Hours
08:30~17:15
Holidays
Two days off per week (Saturdays, Sundays and public holidays)
Summer vacation
Winter vacation
paid holidays
Congratulations
Parental leave
Job Contract Period
Full-time employee
You Might be Interested In