Office Location
東京都千代田区神田須田町1-7-9 VORT秋葉原maxim 10階
→秋葉原駅より徒歩5分、神田駅より徒歩4分
Industry Speciality
外国人ITエンジニア積極採用の企業(IT業界など)を得意としています。

Job Type Speciality
ITエンジニア
Contact Policy
エントリーから3日以内にはご連絡を致します。
外国人ITエンジニアに特化した新しいエージェントです。
Global Point
オンライン英会話のBizmatesが始めた新しい人材紹介事業
---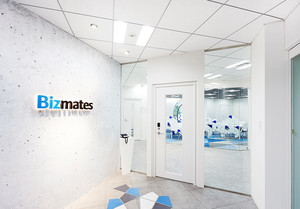 Welcome to Bizmates!
Bizmates, Inc. is a new and exciting online business communication company focused on helping Japanese professionals with their business English needs. Our corporate mission is to help businesspeople succeed in global business.
We started recruiting services June 2018 for non-Japanese who want to career up or change in Japan.
グローバルに活躍するビジネスパーソンに対し、ビジネスに特化したオンライン英会話サービスを提供しているBizmatesが遂に外国人向け人材紹介サービスをスタート!
優秀な外国籍ビジネスパーソンが一人でも多く日本で活躍するために、ビズメイツのノウハウを使った新しい人材紹介サービスです。
You Might be Interested In