※We also are hiring for other Japan locations! Please see job listings.

Our Tokyo Customer Service office opened in October 2015 and spans over two floors. Our office gets its inspiration from the city's major transportation links - The Yamanote subway line and the National High routes of Japan.

The journey starts at the reception, a nod to the architecture of the Tokyo Station. From there, you can make your way through the office by following the lime-green accents (a color inspired by the famous Yamanote line), and "hop-off" at stations like Shinjuku and Akihabara.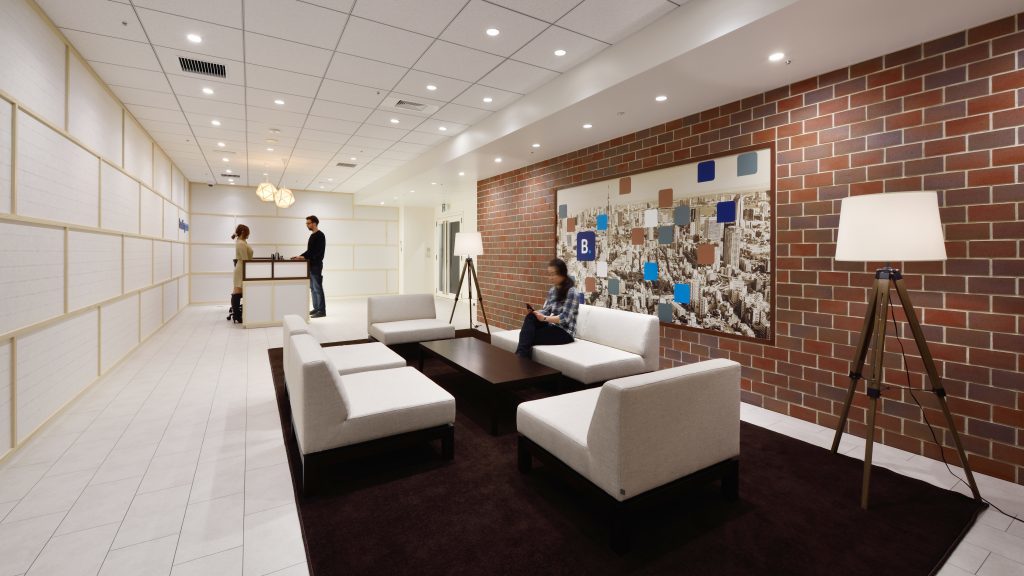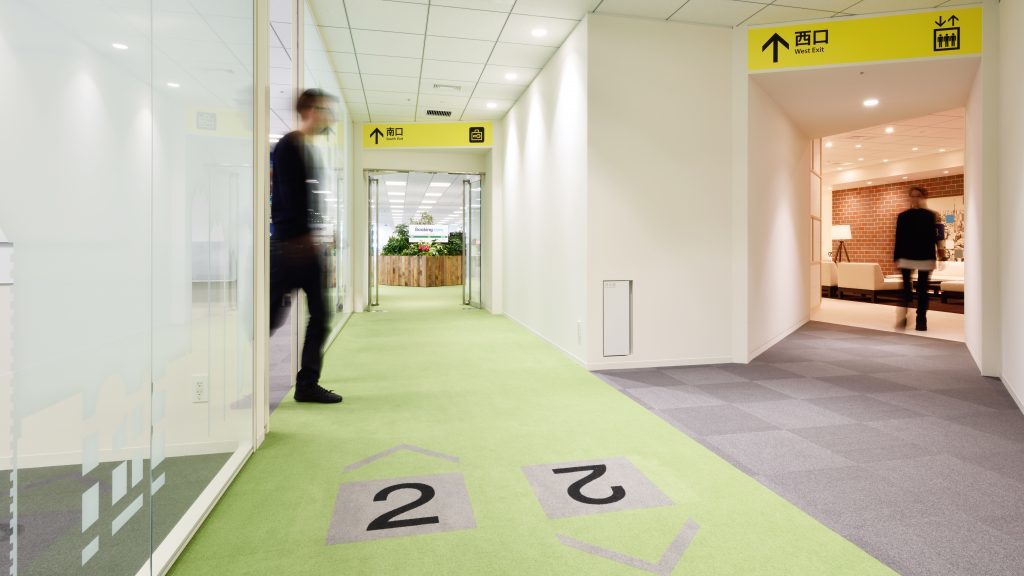 Don't forget to stop for a coffee at Shibuya – the office canteen. After getting your caffeine fix, continue the journey by exploring the rest of Japan.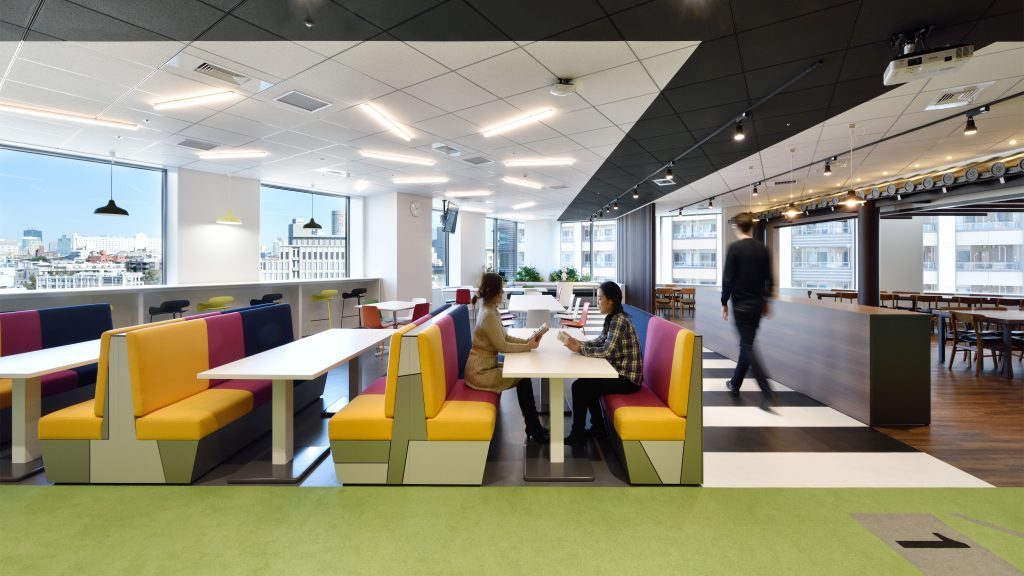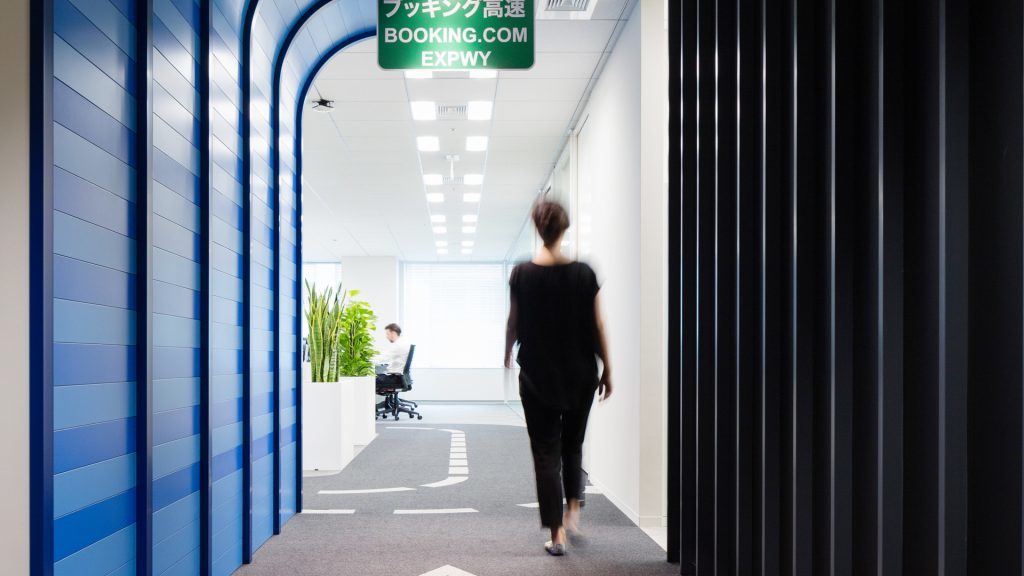 Walking up the Booking.com Expressway, you'll get to more office spaces inspired by Kamakura, a beach town, and Chiba, a popular nature park.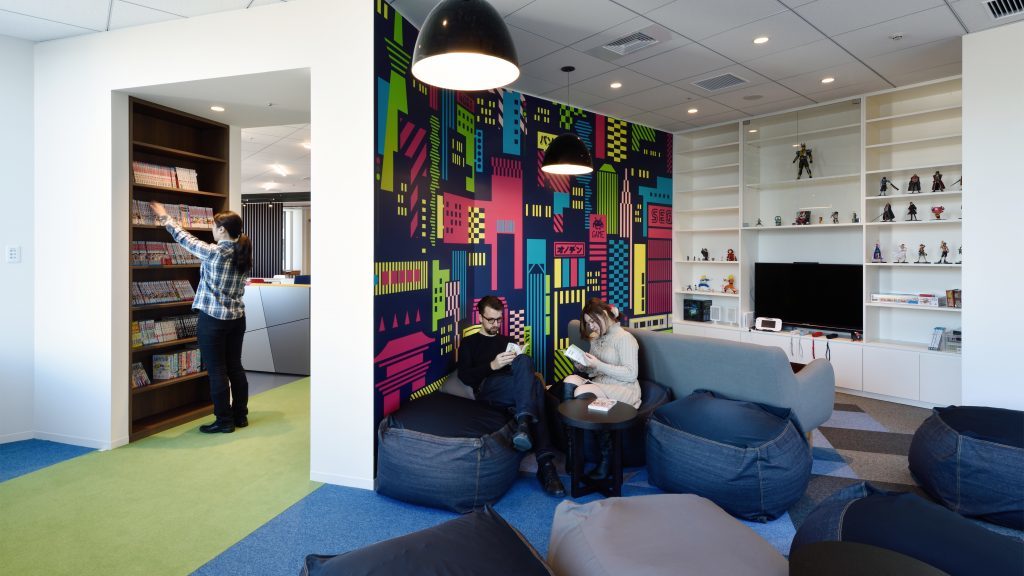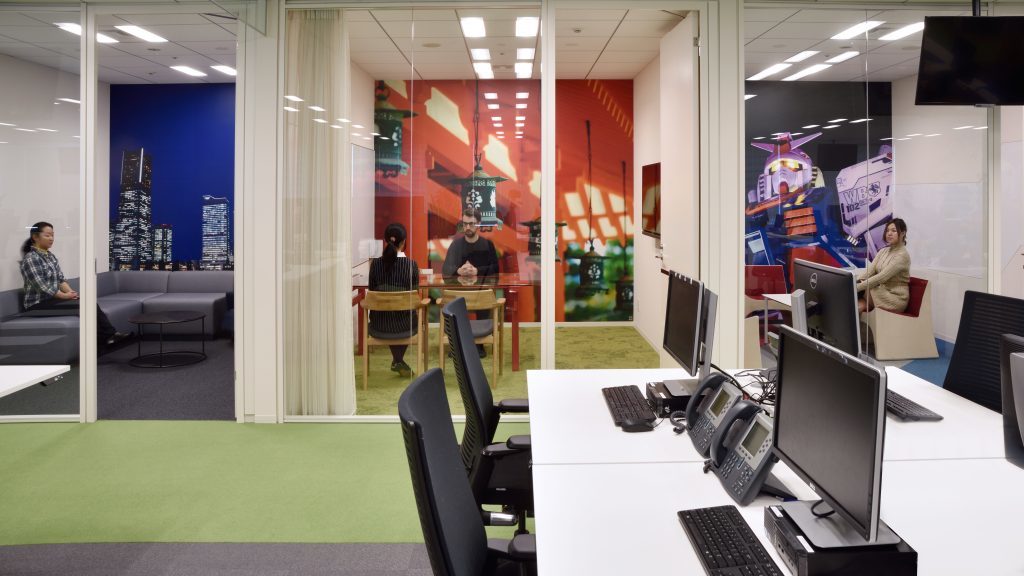 Want to start your mornings in this amazing office? Check out all of our current openings in Tokyo!