Job Description
The Data Center Global Services organization is looking for an Install Technician with strong leadership skills and a progressive career history in structured cabling.

Our Infrastructure team is responsible for day to day installation of servers and network equipment, structured cabling, project work and capacity management. This technician will also be involved with installation and troubleshooting of structured cabling, management of infrastructure inventory levels, physical installation of network and server racks and/or devices and management of data center services vendors.

Responsibilities:

Installation and maintenance of copper and fiber cable infrastructure
· Report current status via ticketing system, status reports, and email
· Provide training for technical staff and develop standard operating procedures for network operation. Maintain accurate records and document problems and processes
· Exhibit quality workmanship on all work and maintain site cleanliness
· Manage, check and coordinate all materials to be delivered to site daily
· Ensure that the Data Center Installations comply with all installation practices
· Full project ownership with ability to overcome adverse conditions and manage to a successful outcome
· Lift up to 49 lbs and participate in team lifts of 50+ lbs
· Some work in cramped spaces or elevated locations.
Job Requirement
BASIC QUALIFICATIONS

· High School diploma or equivalent
· 1+ years of relevant education or experience in an IT role or relevant experience, with knowledge on CAT6 and fiber optic cabling

PREFERRED QUALIFICATIONS

· Bachelor's degree in Computer Science, Engineering or related field
· Industry standard certifications (CompTIA, Cisco, etc.)
· Data center experience
· Experience with a ticketing system
· Meets/exceeds Amazon's leadership principles requirements for this
· Meets/exceeds Amazon's functional/technical depth and complexity
Language Ability
English : Business Conversation Level (TOEIC 735-860)
Japanese : Minimum Communication Level
Job Summary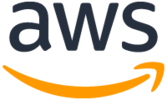 Employment Company
Amazon Data Services Japan KK/アマゾン データ サービス ジャパン株式会社
Job Type
IT (Hardware/Network) - Server and Machine Operation and Maintenance

IT (Hardware/Network) - Network Engineer

IT (Hardware/Network) - Server Architect and Developer
Industry
Telecommunications/Information Services
Salary
Depends on experience
Other Salary Description
Social Insurance
Commuting/Transportation Allowance
Working Hours
8 ~ 10 hours / day, depends on the type of shift
Holidays
Child-care Leave
Sick Leave
Congratulatory or Condolence Leave
Paid Holidays
Job Contract Period
Full Time
You Might be Interested In